Our Story
Whether you're a company, a charity organisation, a sole trader or a business partnership – you'll find your home at Vaughan & Company. From taxation, auditing and accountancy, to getting a start-up off the ground and handling your payroll – we provide the full solution, and it comes complete with our years of shared knowledge and experience.
---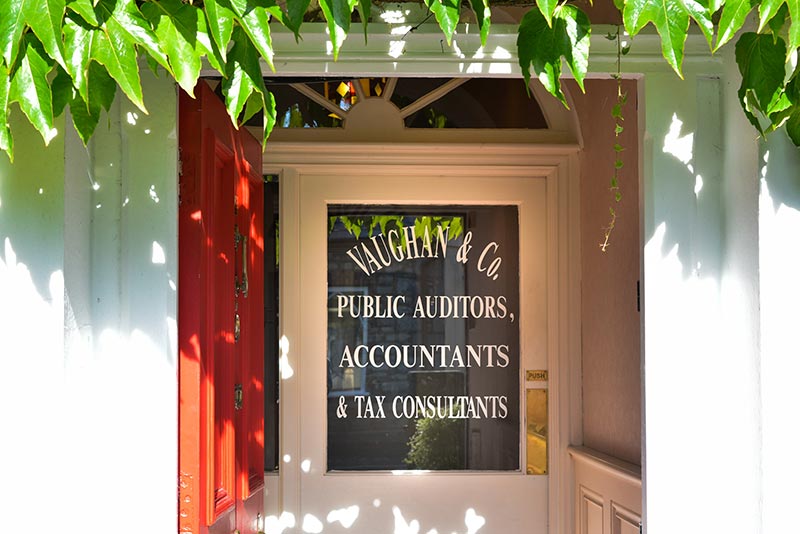 Vaughan & Company
was formed by Michael Vaughan in 1992 – making the company one of the longest-established independent accounting firms in Ennis. Michael had a vision back then: to provide value-for-money financial support to local businesses. He was committed to bringing best-in-class practice to all sectors of the community – and this is still true today.
Paula Ryan joined the firm and became partner in 2002, with John Byrnes completing the partnership in 2004. Today the company works across all industry sectors – with both local and national clients. The company is completed by a team of accountants, as well as a full administrative and support department.
At Vaughan & Company, our vision has always been to use the power of knowledge and skill, together with excellent personal service – to become an accountant firm of choice for people and their businesses. One of our strengths has always been the interest we take in our clients' companies and the relationships we forge with them. We believe our role is to walk with our clients every step of the business road, helping them to navigate the often challenging terrain of taxation and company accounting. Far more than providing accounting solutions, we add value to every client's experience – while freeing them up to focus on their bigger business picture.
The Values We Live By
| | | | |
| --- | --- | --- | --- |
| A Proud Reputation | | | We have grown up with Ennis, and our name has become synonymous with excellent service, reliability and uncompromising professionalism. We take great care of our good name – which is your guarantee that we will deliver our best. |
| | | | |
| One-to-One Care | | | Ours is a partner-led firm, and as a Vaughan & Company client you will always deal with one of our partners, on an ongoing basis. This means we know and understand the context of your business and are able to provide answers and advice at any time – often even before you have asked the question. |
| | | | |
| Beyond Service | | | We're here to guide, answer questions, provide information, settle queries and be available when you need us. It's about knowing you can rely on us… and that can make every difference in your business. |
| | | | |
| Total Efficiency | | | We have always put effective systems and an efficient approach at the heart of our business. This gives you the peace of mind that anything you ask of us, will be done – immediately, if at all possible. Whether it's returning a call or providing information, we will get it sorted. |
| | | | |
| Approachability | | | We pride ourselves on being 'people-people' who are easy to approach for whatever you need. |
| | | | |
| Unquestioned Trust | | | Our clients value our opinion and trust our advice: simple, but so very important for your business. |
 
Our partner-led approach means we don't just serve – we develop long-standing relationships with our clients. It's the kind of continuity of service that lets us truly get to know you and your vision – to protect, guide and grow your business over time.

Michael Vaughan, Managing Partner